Shine!
For The World To See You Are Star!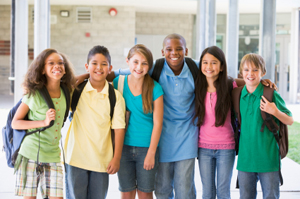 School Programs and Classroom Workshops
I have a message for young people where I share from my own personal life experiences. I focus on helping young people learn to SHINE no matter what their circumstances may be.  With support of family, friends and teachers, I turned my own struggles into success.
Having been diagnosed with a learning disability in third grade, school was never easy for me, in fact, it was huge challenge.  But I overcame great obstacles, including dyslexia, and went on to finish college and then to receive a Master's Degree in Counseling.
My stories motive and inspire young people to greatness.  And I share the tools to succeed at school and ultimately in life.
This is an uplifting message tailored toward students in Third Grade and up and in either a Christian or secular setting.
Most importantly, I help young people realize  that your struggles make you stronger and that you can shine in the midst of all kinds of difficulties !
SHINE for You are a star for the World to see! This is a message that inspires hope and encouragement!
SHINE is for young people of almost any age which empowers them with the SHINE principles and fundamentals to help them to be their best and to succeed.
My desire is to see young people SHINE with genuine  goodness, kindness, mercy, and love letting each of these qualities radiate and shine through them.
SHINE is designed to help young people celebrate who they are and their unique gifts and talents.
My SHINE principles inspire for a lifetime!