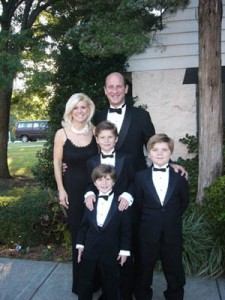 To some I'm known as a Power Prayer Girl, others know me as the Little Black Dress, The Dress or the LBD for short. I think I got that name because several years ago my husband starting referring me as such in his writings. It might have been because of my love of little black dresses. I don't really buy dresses, I collect them. 
In my role as The Dress, I write a weekly blog on healthy living – The LBD's Guide To A FabYOUlous You – every Tuesday. Each week I share ideas and tips that will help make your life more healthy and balanced, as well as help you achieve personal fulfillment and wholeness. I discuss everything from working out to working through forgiveness.
I am currently working on a cookbook to help you stay fit and feeling great in your own little black dress.
I am wife to Winters The Writer and mother to the three Sons of Thunder.
Winters, meanwhile, chronicles our travels on this journey called life. You can follow along on our adventures over at Winters' blog, which is known everywhere as Just Flip The Dog. Click here to visit.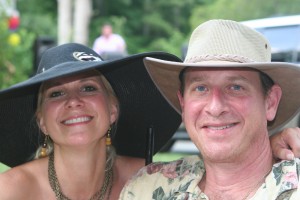 I am so excited because we have a another book out called, naturally, The Little Black Dress And The Sons Of Thunder ~ Recipes On Life And Food ~.
In it, we chronicle our lives – we have faced death, near death and attended funerals we did not want to. They were too early, we needed more time.
But we've also dug to China, campaigned in the Great Water War and pretty much blew up a waverunner.
Winters' first book, Everyone Needs A Sam, talks about leadership, mentoring and finding trusted and valued advisers. What he calls "Sams" or true friends. And to top if off, Winters now has a study guide to go along with "Sam."